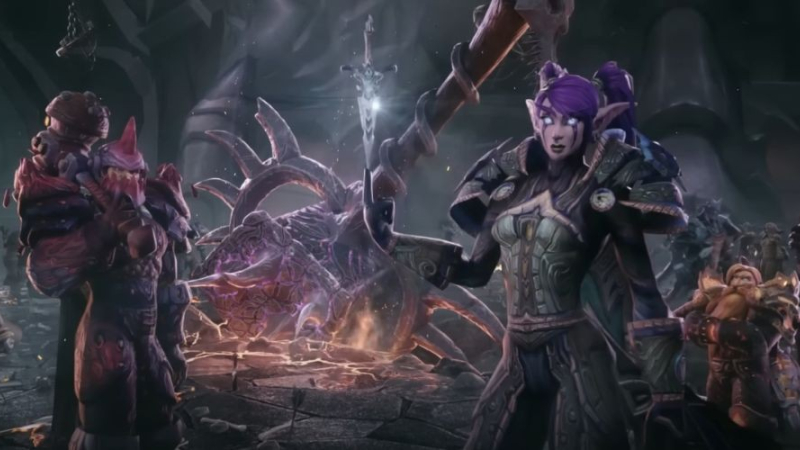 When nostalgia meets innovation, something magical can happen. That's precisely the case with Blizzard's latest decision – entrusting the passionate World of Warcraft community with the creation of a revamped trailer for the legendary Cataclysm expansion. This time around, veteran WoW visual artist Hurricane is leading the charge, collaborating with a team equally skilled and eager to reimagine a classic piece of the game's history. Their mission? To capture the sheer magnitude of Cataclysm through a fresh lens, offering veterans and newcomers alike a chance to relive the expansion's grandeur.
Blizzard's decision to entrust such an important task to their dedicated community speaks volumes about the bonds formed over Azeroth's storied history. Hurricane comes to the project with credentials that rival even Blizzard's own cinematic portfolio, having previously crafted trailers for other WoW content that captivated audiences with their creativity and depth. With a team of skilled animators, the new Cataclysm trailer is poised to be a love letter to the World of Warcraft universe, melding modern animation techniques with the core of the WoW Classic experience.
The new trailer promises to deliver a thrilling perspective never before seen in official Warcraft cinematics. Fans will witness the destruction brought upon Azeroth through the eyes of its inhabitants, providing an emotional and immersive view of the chaos caused by Deathwing. This direction not only emphasizes the calamity's impact on the world but also shines a spotlight on the various races as they prepare for an unprecedented battle to save their home. The promise of an Avengers-like ensemble adds layers of anticipation, hinting at an action-packed, collaborative stand against the formidable dragon.
What caught the eye of many long-time players was the inclusion of endgame content teasers within the trailer. Flaunting glimpses into the updated raids and iconic bosses such as Ragnaros, this new cinematic serves as both a promise and a challenge, stirring the hearts of warriors eager to test their mettle against legendary foes. It's a tasteful nod to the pillars of the WoW experience — community, adventure, and the pursuit of glory.
In conclusion, Blizzard set a new standard for engaging its community and revitalizing classic content. By blending the nostalgic allure of WoW Classic with the modern cinematic flair of today's technology, they've crafted an experience that honors the game's past while welcoming the future. The fresh Cataclysm trailer doesn't just tell you about the world-shattering events; it invites you to experience them side-by-side with Azeroth's bravest heroes, promising a roller coaster of emotions and a renewed passion for the battles to come.