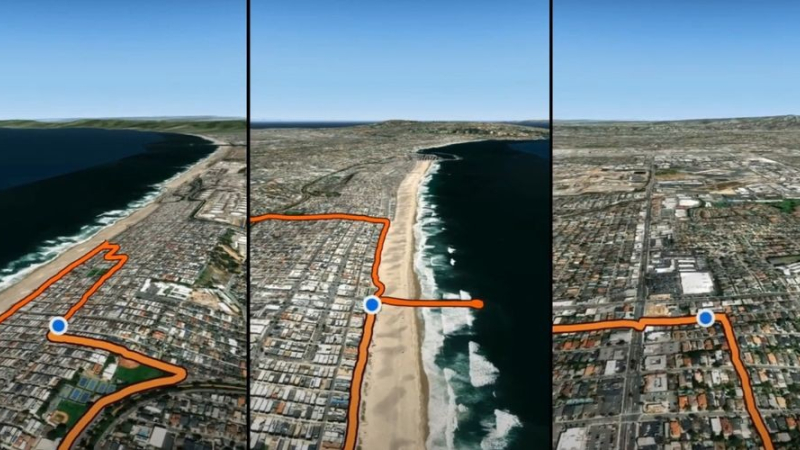 Fitness enthusiasts and outdoor adventurers are always seeking fresh ways to track and enjoy their physical endeavors, and Strava's latest innovation, Flyover, is set to revolutionize the way we relive our active pursuits. This groundbreaking feature transforms any GPS-tracked activity into a thrilling aerial 3D video, offering a detailed and dynamic perspective of one's physical journey like never before.
Flyover is the result of Strava's acquisition of Fatmap, an expert in the realm of high-definition 3D mapping. Integrating these comprehensive maps with Strava's robust tracking capabilities provides a replay experience that is both visually stunning and technically informative. This is not Strava's first flirtation with visual recaps, but Flyover's immersive quality is unparalleled, delivering a topographical tour of your outdoor achievements.
Access to Flyover is exclusive to premium subscribers of Strava, but its appeal is worth the investment for active profile editors seeking advanced insights and interactive experience. By simply selecting the Flyover button on an activity, users can embark on a virtual journey through their routes, re-experiencing their biking expeditions, runs, hikes, and more in vivid detail. This can be a source of motivation and a valuable tool for analyzing performance over diverse landscapes.
The nostalgia of exploring past adventures is gratifying as Flyover is not limited to recent activities; it breathes life into the entire history of users' Strava-recorded endeavors. This retrospective capability not only serves as digital memorabilia but also aids in tracking progress over time and planning future outings by revisiting familiar or challenging terrains.
Flyover marks a new chapter in Strava's service offerings, reinforcing its commitment to enhancing user experience through innovation and technological synergy. While Android users are already privy to this latest feature, iOS enthusiasts have a short wait ahead, with promises of expansion to other platforms remaining on the horizon. The melding of Strava and Fatmap heralds a new era for athletes and outdoor adventurers, promising a future where every workout is not just tracked but also treasured as a multisensory experience.