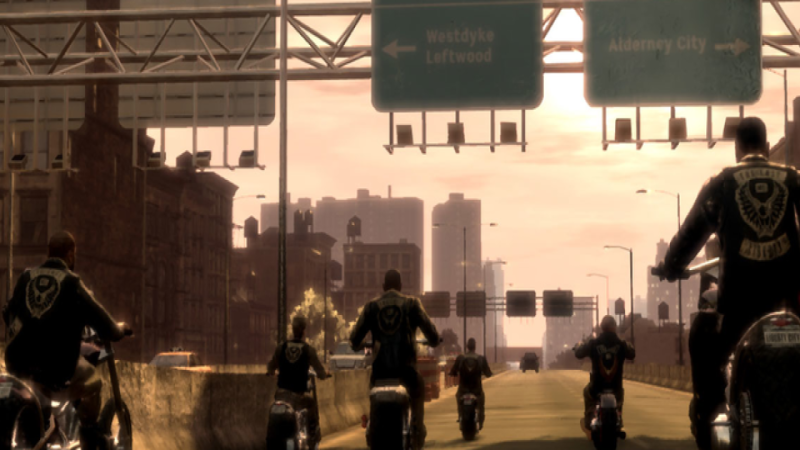 As a fervent fan of the Grand Theft Auto (GTA) series, the news of the upcoming Red Dead Redemption remake porting to Nintendo Switch and PS4 stirred a whirlpool of nostalgia within me. Hours of roving through the sprawling cityscapes of Liberty City or the sun-soaked streets of Los Santos echoed back. And amongst these narratives, one story stands out, brimming with a depth and poignancy that no successor has quite managed to surpass - Niko Bellic's saga in GTA 4. Seeing Rockstar's polished take on Red Dead Redemption gave me a glimmer of hope. Could the same fate be in store for our gritty Liberty City favorite?
What's thrilling about the potential of a GTA 4 remake is how the original game marked a significant turning point in the franchise. Launched in 2008 for PS3 and Xbox 360, GTA 4 was the pioneer of the 'HD Universe'. The cartoonish aesthetic of the previous titles was notably replaced with a more realistic and raw design. The emotional narrative, underscored by wonderfully dark humor, offered an intricate depiction of an immigrant sliding into a life of crime as he pursued the elusive American dream. The story was palpable, hitting harder than past installments due to its contemporary timeframe and environment.
Rockstar's choice to bring Red Dead Redemption to the Switch and PS4 holds an element of risk. An old game ushered onto last-gen platforms untouched is a unique approach, and the reception, whether good or bad, will be noteworthy. Yet, that very decision presents an exciting possibility. If old stars can shine anew in the world of modern gaming, then why not hope that Niko Bellic's sprawling, unflinching saga could be given a similar revival?
Given the visual and narrative similarities between GTA 4 and Red Dead Redemption, both games powered by the emblematic RAGE engine, there is reason to be hopeful. The Grand Theft Auto Trilogy: Definitive Edition presented some bumps along the road, with many a player reporting crashes and game-breaking bugs. This has cast some doubts over other potential remakes. However, if Double Eleven Studio pulls off this daring port of Red Dead Redemption, it makes the prospect of a GTA 4 makeover seem not only plausible but highly anticipated.
For both the ardent fans who traversed Liberty City alongside Niko Bellic and the newer gamers curious about the roots of the franchise, a GTA 4 remake could be an enticing proposition. Having witnessed Rockstar's audacity with the upcoming Red Dead Redemption remake, it's hard not to yearn for a reiteration of the gritty, realistic odyssey of GTA 4. The entertainment industry can sometimes make dreams come true. As a fan, I cling to the hope of revisiting Niko's story, remastered and glorious. Here's to hoping Rockstar shares this dream!