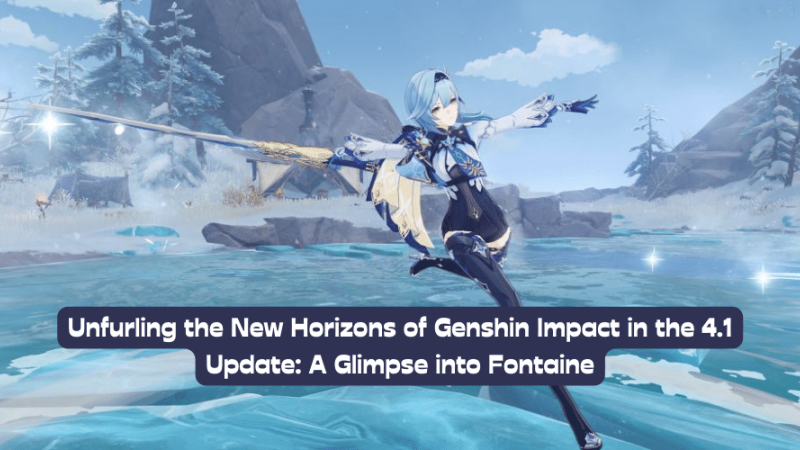 Get ready, adventurers of Genshin Impact! With the highly-anticipated 4.1 update, the RPG game is set to expand its horizon, adding more areas to the scenic region of Fontaine. Following the extensive map enlargement in Version 4.0, Version 4.1 builds on the momentum, promising thrilling exploration and engaging gameplay.
One of the most buzz-worthy updates hinted at in recent leaks is the introduction of the Fortress of Meropide. Nestled within the heart of Fontaine, this enormous prison is said to house the most menacing outlaws of the region. But that's not all; the massive Fortress is reportedly interconnected intrinsically with Fontaine's cherished Opera Epiclese, creating a beautifully complex narrative environment for the players. This user-friendly update is bound to deepen the players' immersion in the game.
The leaks do not stop there; a video shared on Genshin Impact Leaks subreddit unveils a brand-new route descending from behind the Opera Epiclese that leads into an underground expansion. This intriguing area, teeming with NPCs, is rumored to serve as a liaison tunnel between the theatre and the soon-to-be-launched Fortress of Meropide.
However, these are merely the initial expansions slated for the Fontaine region. Additional leaks hint at two more expansions, with the Fontaine Research Institute readying to make a debut in Version 4.4 and a "Dungeon" in Version 4.6. Plus, we might catch a glimpse of an extended map in Liyue's Chenyu Vale, further enhancing the gaming experiences within Fontaine's cycle.
In conclusion, the anticipated Version 4.1 of Genshin Impact is guaranteed to elevate the gaming experience for its players. The addition of a new area to the Opera Epiclese is expected to play a critical role in the main story, augmenting the rich narrative texture of the game. As we explore the iconic locations even more deeply, the enchanting world of Fontaine is set to become an even more immersive adventure with the launch of Version 4.1. So, mark your calendars for the 27th of September and gear up for a journey like never before!