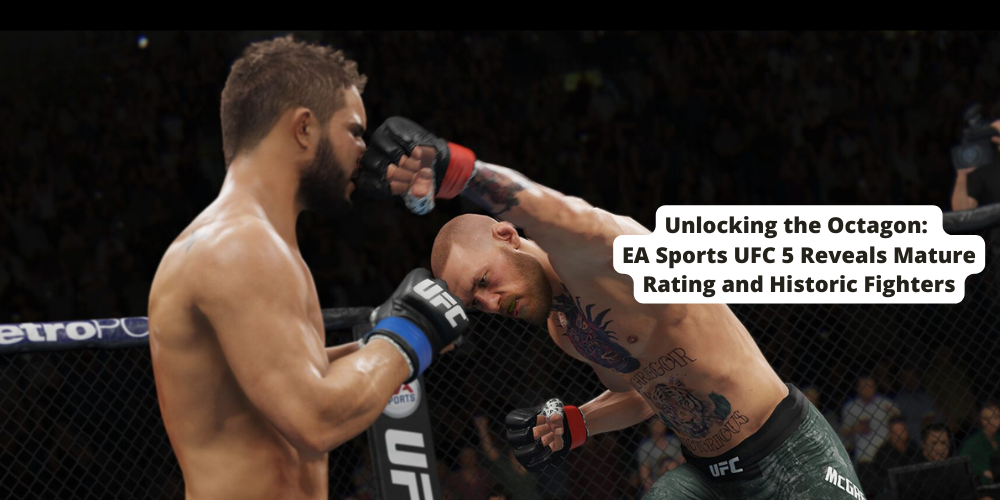 The highly-anticipated EA Sports UFC 5 is finally revealed, and it's game on with some monumental confirmations. Stepping into the octagon this time are legendary names such as Mike Tyson and Muhammad Ali, marking a thrilling departure from the lineup of previous editions. The game has also made a significant leap in ratings, now officially sporting an M for mature rating, setting the stage for an intensified, more realistic MMA combat experience.
All fans are aware of the rough ride the UFC franchise has had thus far, with multiple attempts to perfect the balance between striking and wrestling simulation while adding the engaging features the modern gamer craves. Despite this, EA Sports is once again in the center ring with the unveiling of UFC 5, and it brings several clinching alterations. There's an unmistakable shift in gear as the previous T(Teen) rating is effectively replaced with an M for Mature rating, a fair tribute to the intense thrill and combat reality associated with the MMA scene. This is not only an exciting change but visibly, a strategic one.
The even bigger news is the reveal of iconic fighters included in UFC 5's Deluxe Edition. The awe-inspiring Fedor Emelianenko, a favorite among MMA enthusiasts despite never having competed in the UFC, is amazingly a playable character now. But the surprises don't stop there. The game also pays tribute to greatness by introducing legendary boxer and knockout specialist Mike Tyson to the enrapturement of fans worldwide. His renowned prowess is now a controllable asset, albeit within a different combat environment.
The grandeur doesn't stop there, as the reveal trailer also teased a pre-order bonus that involves none other than the influential and legendary Muhammad Ali. Ali's inclusion is not an overstretch, as his groundbreaking exhibition match against Antonio Inoki is described as paving the way for the sport we know today as MMA. This bonus would bedazzle both standard and deluxe edition pre-orders of the game.
The UFC franchise's comeback promises a promising and exciting gaming experience players can genuinely revel in. Slated for a release in 2023, and with a gameplay reveal in the pipeline, EA Sports UFC 5 is making significant noise in the gaming world. With a mature rating, legendary fighters, and certainly more surprises on the horizon, it's only a matter of time before we see whether it achieves a knockout win or taps out like its predecessors.