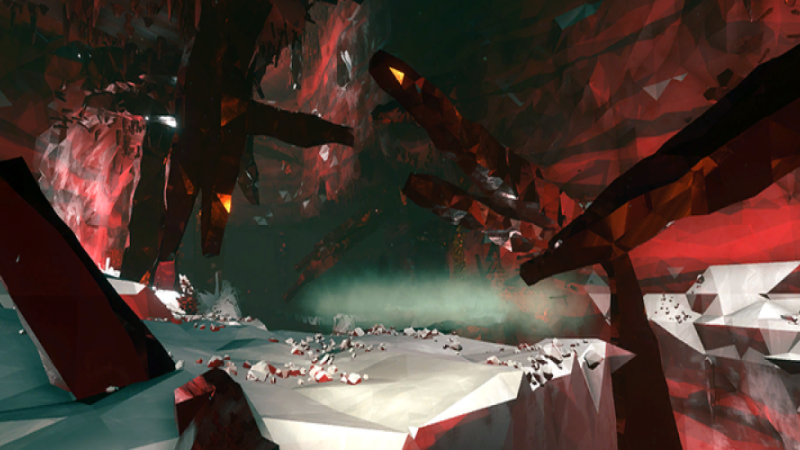 Immerse yourself in the thrilling universe of Deep Rock Galactic (DRG), but not as you know it. The development team at Ghost Ship Games is venturing into the realm of the roguelite genre with their latest creation – Deep Rock Galactic: Rogue Core. This groundbreaking offshoot is set to redefine the miners' experience on the alien world of Hoxxes IV. The rules have changed: there's no turning back to the ship once the mining is done. The only exit strategy is to delve deeper into the alien planet.
The narrative begins on the planet Hoxxes IV, the source of an extraordinary substance known as Expenite. Once, a thriving mining operation was underway here, but all communication has since ceased. Now, a group known as the Reclaimers must reactivate the dormant dig sites and navigate through an enigmatic substance referred to as the Greyout to uncover the planet's secrets. With an atmosphere that combines the chilling suspense of Dead Space with the action-packed intensity of Aliens, Deep Rock Galactic: Rogue Core promises an addictive blend of excitement and intrigue.
The inception of Rogue Core was initially within the existing DRG framework as a game mode. However, as the prototype developed, the creators realised that its potential surpassed a mere addition to the existing game. The decision to develop Rogue Core as a standalone spin-off was born from the belief that the core gameplay of DRG could seamlessly integrate with the roguelite formula. This divergence allowed the developers to revisit the open development and Early Access mindset that had initially birthed Deep Rock Galactic.
Although Rogue Core retains key elements from the original game, including traversal tools and weapon synergies, its adoption of the roguelite structure brings a fresh dynamic to the gameplay. Players will start each run with basic gear and abilities and gradually acquire stronger equipment. The game progression also promises a challenge as the difficulty intensifies the further you delve into the mission. Additionally, the developers promise a cooperative experience that will require more than just individual prowess but a strategically assembled 'team build'.
In terms of release timeline, Rogue Core is set for early access in November 2024 following a series of closed alpha tests. Ghost Ship anticipates that the game will remain in early access for 18 to 24 months, with the early access version being more affordable than the final release. However, this new venture has necessitated the delay of Deep Rock Galactic's Season 5 updates, which are now forecasted to launch in June 2024. While the wait may be a bit longer, the promise of an exciting new Deep Rock Galactic experience will surely be worth it.